KISPER 18K Gold Plated Stainless Steel "Class of 2021" Graduation Gift Necklace
KISPER 18K Gold Plated Stainless Steel "Class of 2021" Graduation Gift Necklace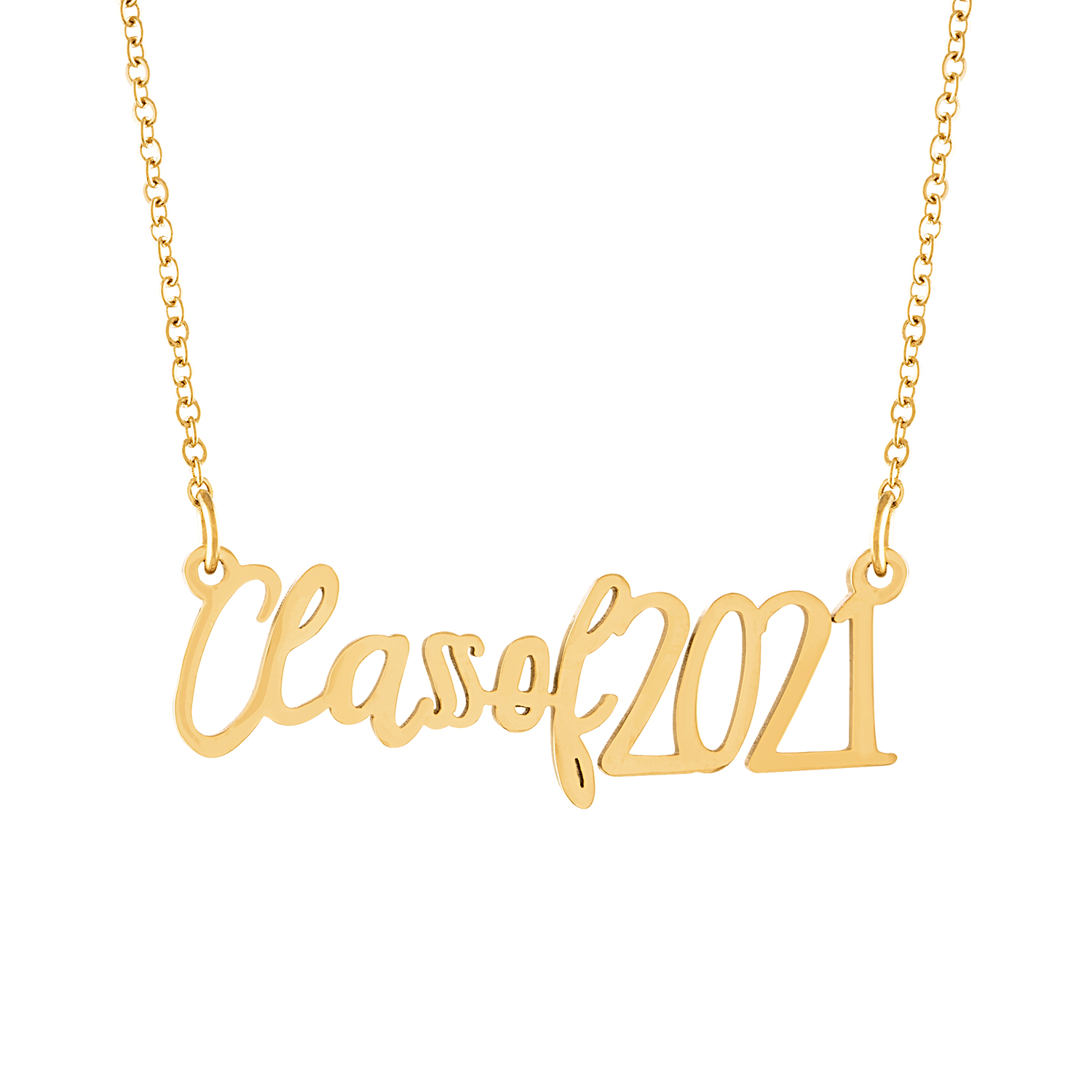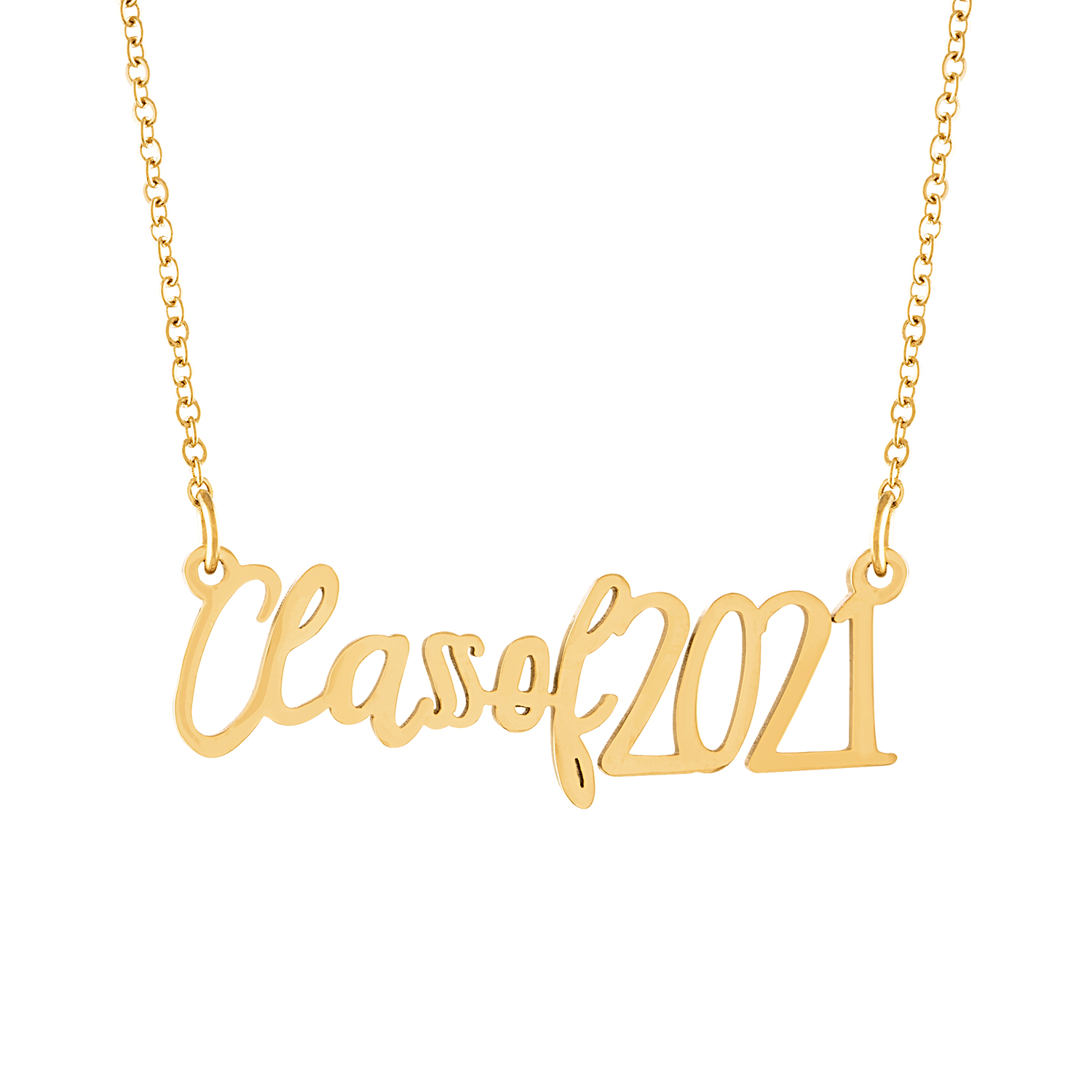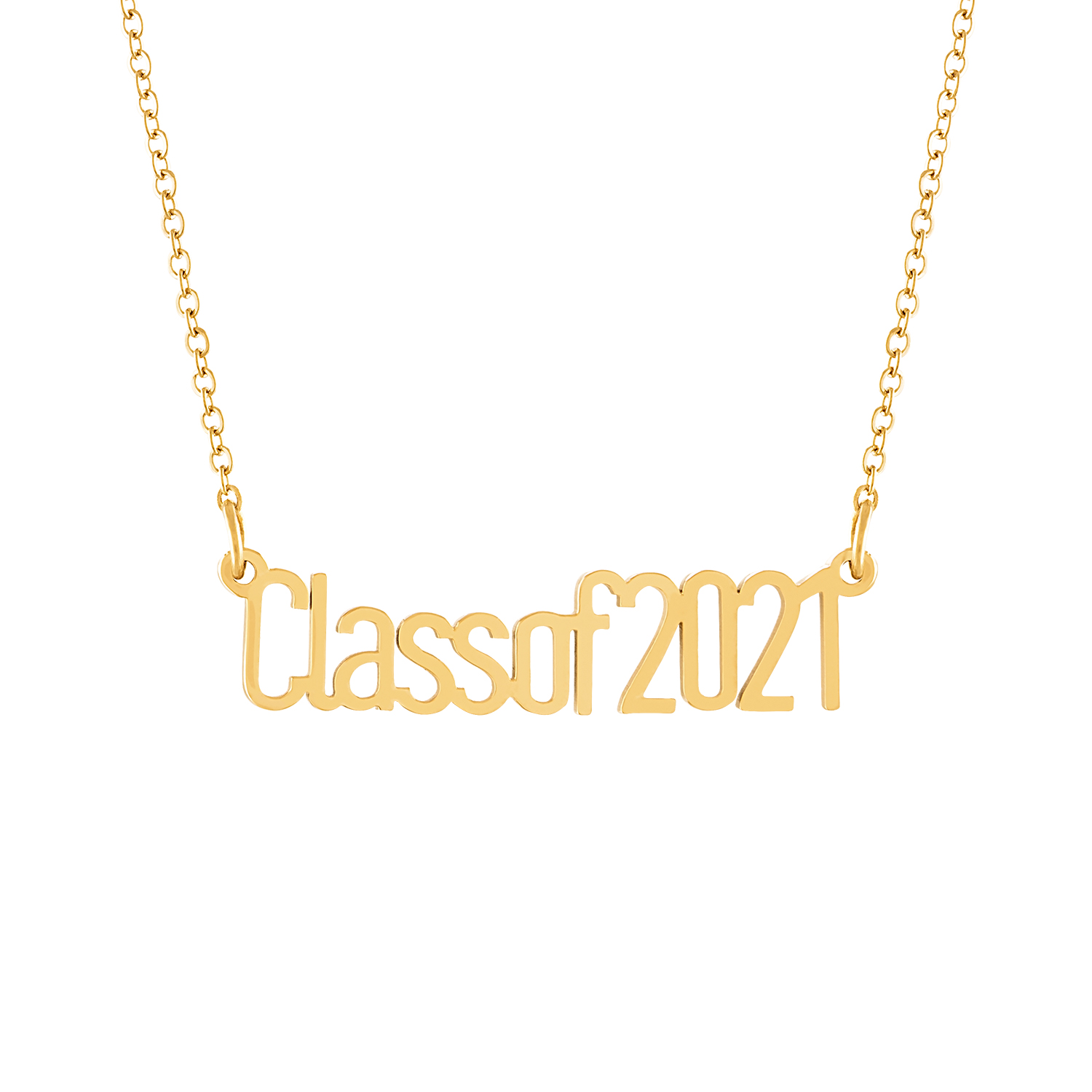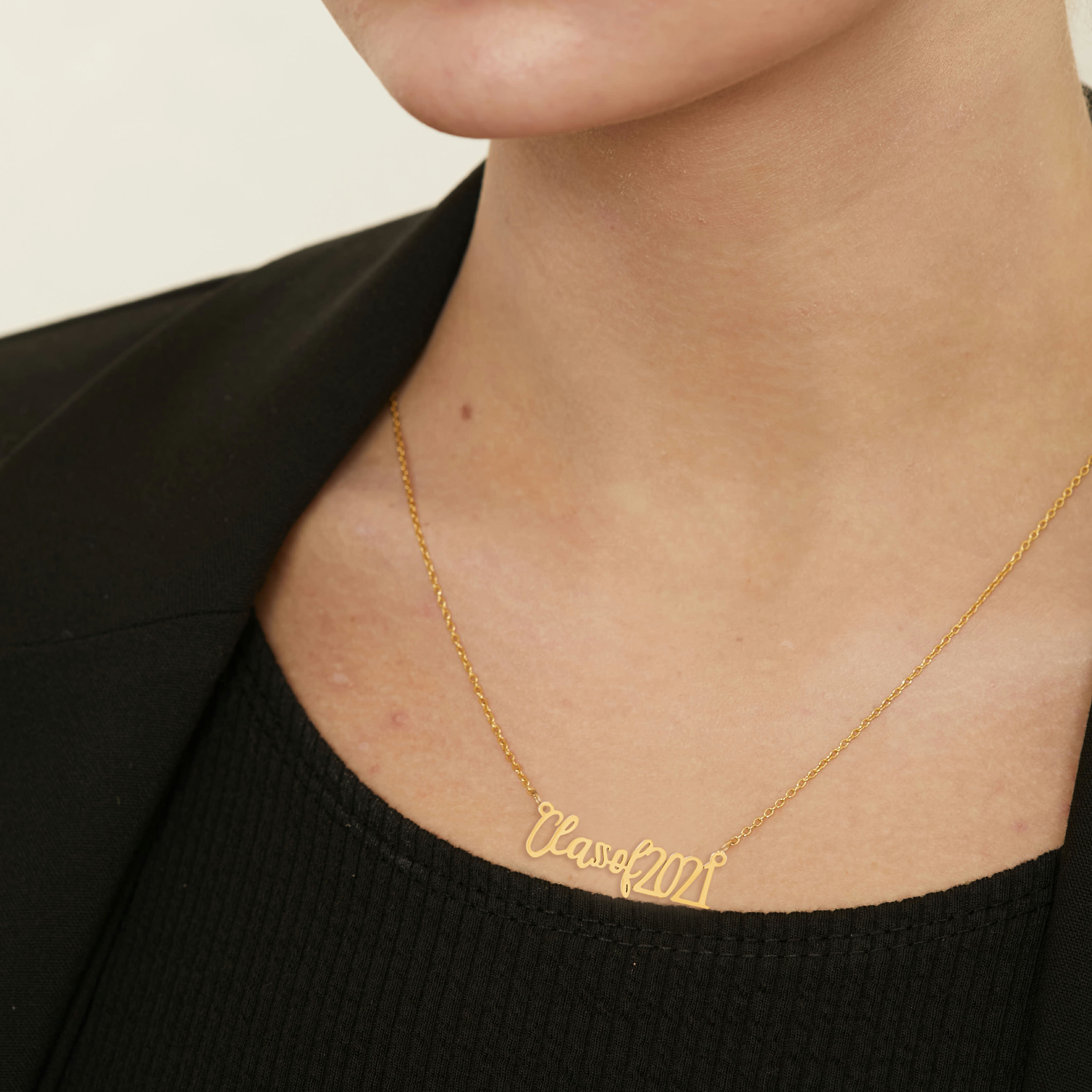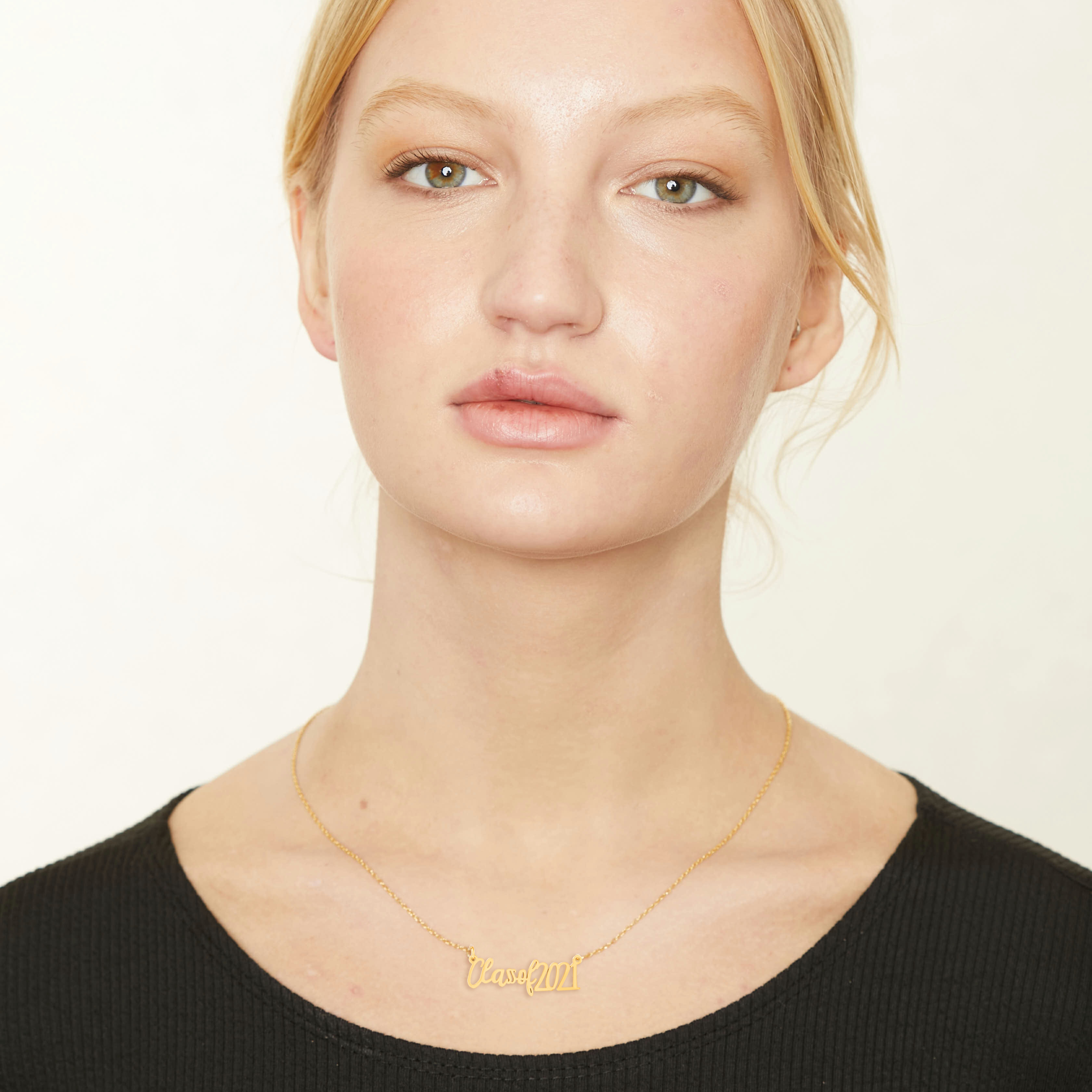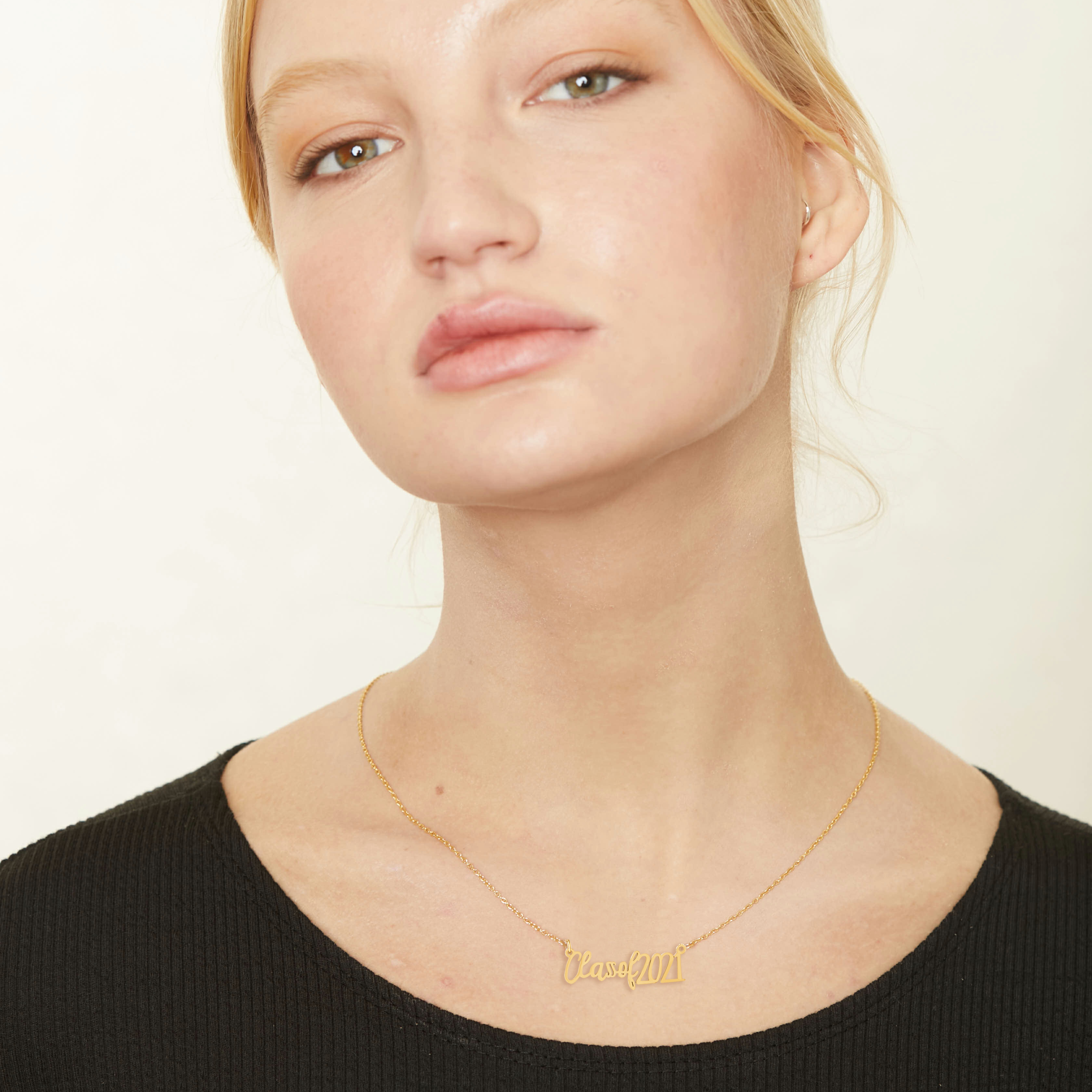 PRODUCT DESCRIPTION
QUALITY: Delicately crafted in stainless steel with a striking 18k gold plating, this necklace both feels and looks amazing. With the precise high-end finish, the letters loop together creating a stunning piece that sits beautifully on the neck.
VALUE: The skillfully overlaid 18k gold plating makes this customized necklace virtually indistinguishable from a real solid gold necklace at a fraction of the price.
DURABILITY: With this necklace, we didn't compromise on quality for looks. The dainty chain and pendant are made to last. The high-quality plating ensures it does not lose color over time. This necklace is tarnish resistant, hypoallergenic, and Nickle & Lead free.
DESIGN: This necklace is one of a limited collection created just for you! We have created this personalized collection to help you celebrate your most memorable occasions. Whether you're looking for a meaningful personalized gift for yourself, your sister or best friend this minimalist necklace is a great graduation gift and the perfect choice.
SATISFACTION: As a proudly American owned company, we know and love our customers. At KISPER we guarantee great customer service and a wonderful shopping experience. Our necklaces are securely packaged in a beautiful velvet pouch giving you a place to store or give the perfect gift.
© Copyright . All rights reserved.